Always the right coach for your goals
With our unique matching method
How does our unique matching method work?
If you start looking for a suitable coach, you'll find out soon enough that there are many coaches in the Netherlands. That can complicate your search for the right coach because, well, where do you start? The 'click' between you and your coach is essential for a successful coaching program. And a coach that's a fit for one person, does not necessarily fit another. So how do you find the coach that really suits you and your coaching question? At Gingermood, you'll have a personal intake with one of our advisors and you'll complete our scientifically based questionnaire. We use the information from both to offer you a unique matching method in which we match you to the two most suitable coaches. Curious about how this works?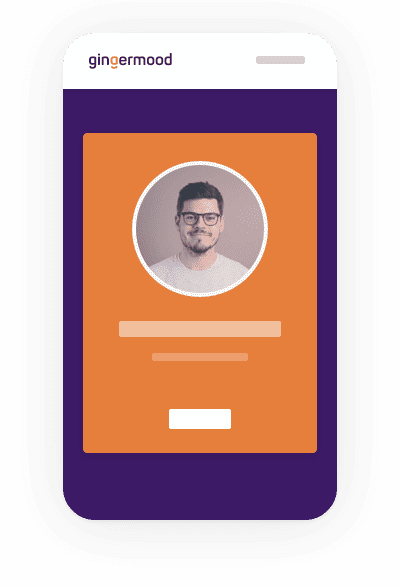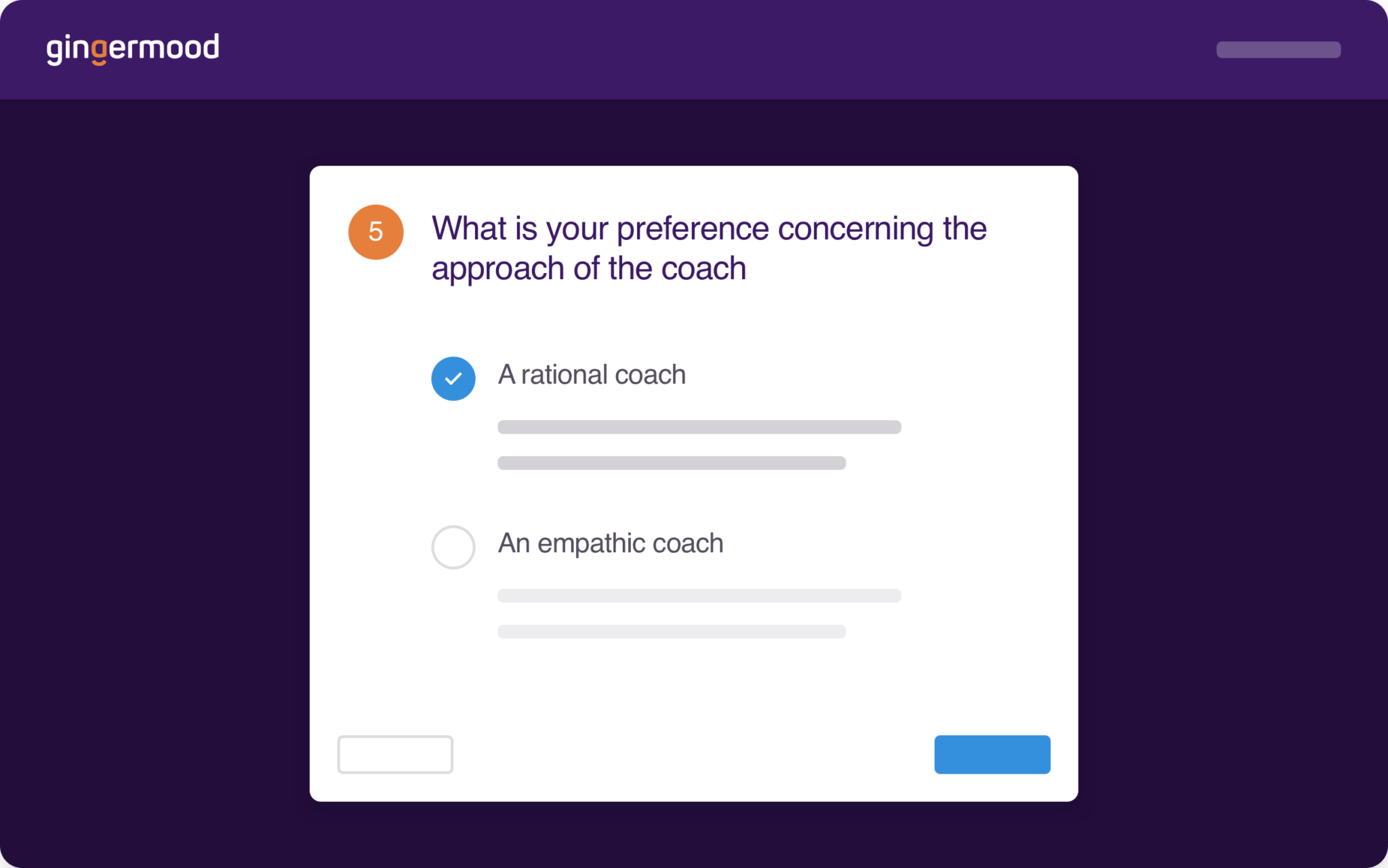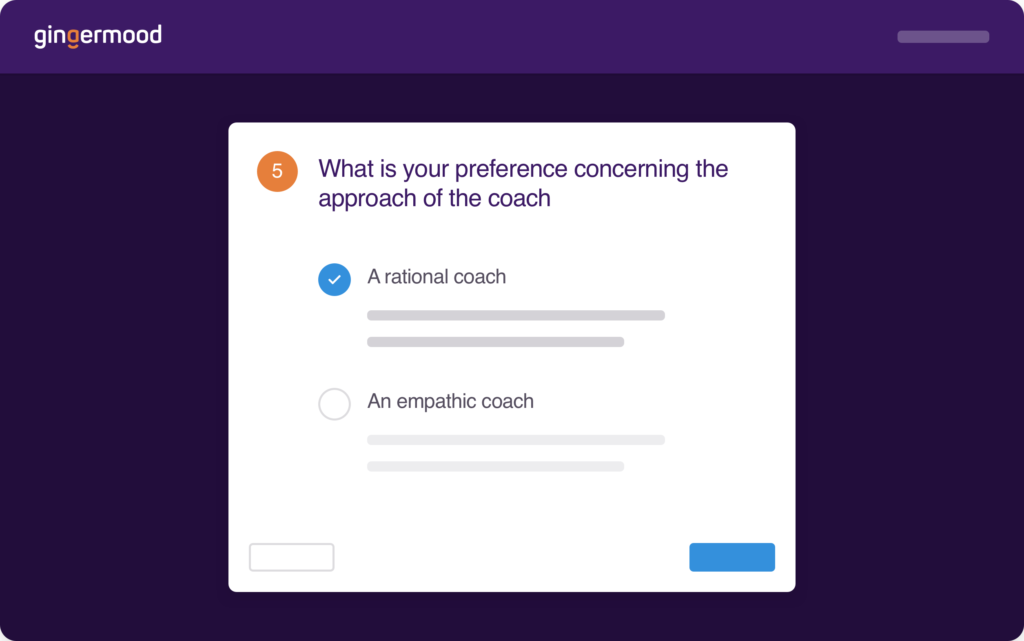 At Gingermood we look further than just your coaching question, with our scientifically based questionnaire we match on multiple variables such as personality, personal values, and preferences related to the coach himself such as age and experience in your sector. Completing the questionnaire will take a maximum of 30 minutes.
We use a personal approach to find the best suitable coaches for you. Because in addition to the questionnaire, you'll speak with one of our specialized advisors. To make a good match, it is important that your question and goals are clear. We'll use that to find a coach who has the relevant expertise, tailored to your unique coaching question.
Only you can decide for yourself how you feel about a coach, an whether or not you 'click'. That's why you're always introduced to two coaches whom you can both meet and get acquainted with. After that, you get to decide which of the two coaches fits you best and who you'd like to work with.
The matching tool uses the results of the questionnaire to calculate which coaches best suit the coachee. During the intake, the coaching question and the type of coach who could best help you with this will be discussed in more detail. If necessary, we will match you again free of charge. This way you'll always end up with the coach with 'the best click'.
"Good, quick match from Gingermood. I was able to go into depth with my coach and reflect on my personal search."
"The recommended coach was a great match. We had many similarities and came up with new topics that could be discussed every session. It felt very pleasant but also constructive."